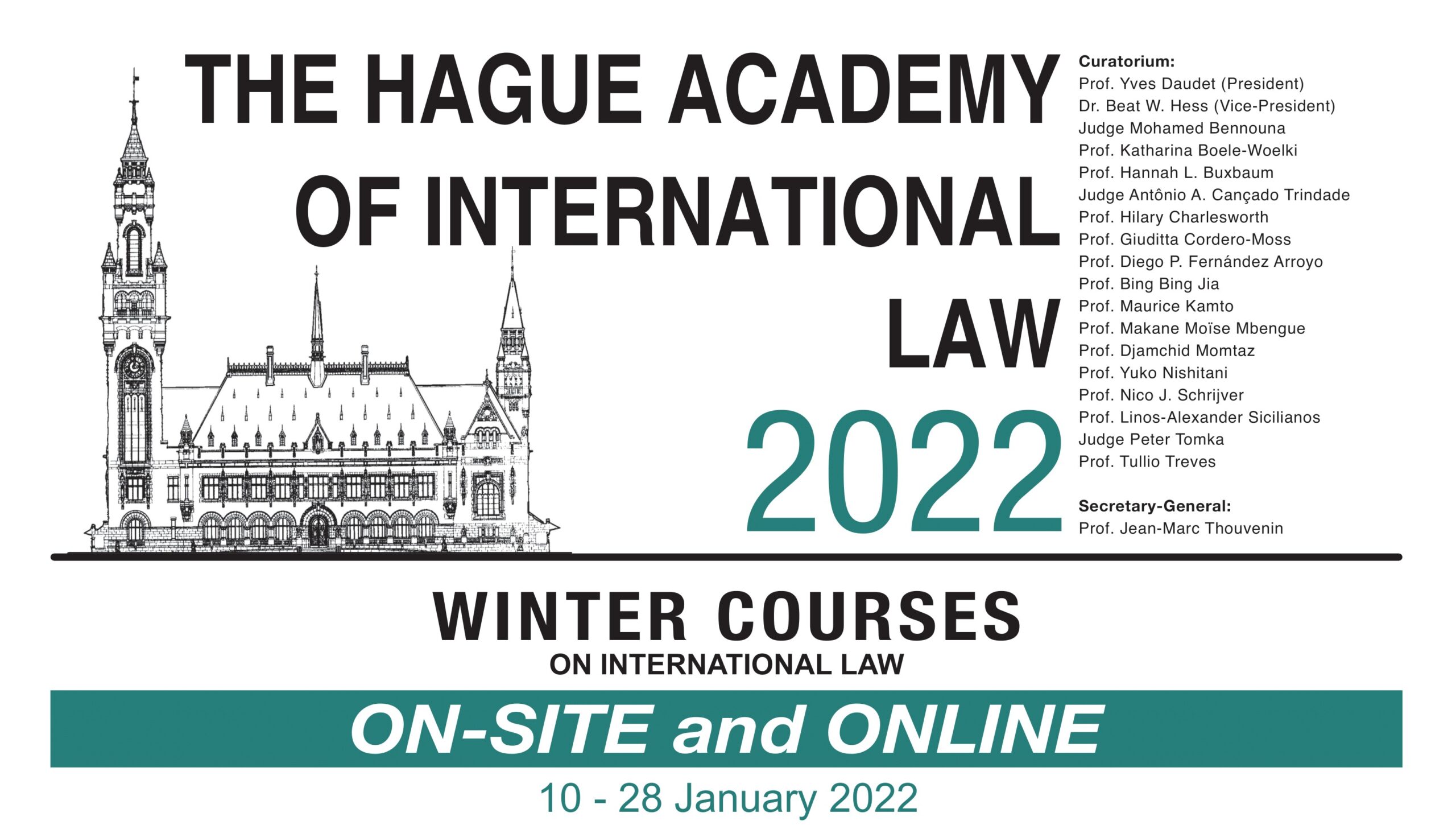 After the enormous success of previous online editions, the Lutfia Rabbani Foundation is proud to announce that we will be sponsoring the full registration fees of 5 candidates for the Winter 2022 online courses at the Hague Academy of International Law.
Courses incorporating Public and Private International Law are offered by the Academy. All information about the Winter Courses, as well as the programmes, can be found here.
Eligible Candidates
Those eligible for this grant must be graduated law students from the Arab World with a Masters or Ph.D. degree in Law. That includes students from the following countries: Algeria, Bahrain, Egypt, Iraq, Jordan, Kuwait, Lebanon, Libya, Morocco, Oman, Palestine, Qatar, Saudi Arabia, Sudan, Syria, Tunisia, United Arab Emirates, or Yemen.
How to Apply and Deadline
To apply, send a one-page motivation letter in English, your CV, a copy of your passport and a high resolution picture to programmes@rabbanifoundation.org no later than Wednesday, December 1st, 2021 at 23:59 (CEST). 
Grant recipients will be informed of the Foundation's decision by Monday, December 13th.
We kindly advise you to wait until you are informed of the Foundation's decision before registering for any of the courses!
Terms and Conditions
Once the grant is awarded, a terms and conditions form will be sent to you for signature. In agreement with the terms and conditions, students are required to submit a one-page report to the Foundation within a month of completion of the Winter 2022 courses.
For any further questions and inquiries, please send an email to programmes@rabbanifoundation.org