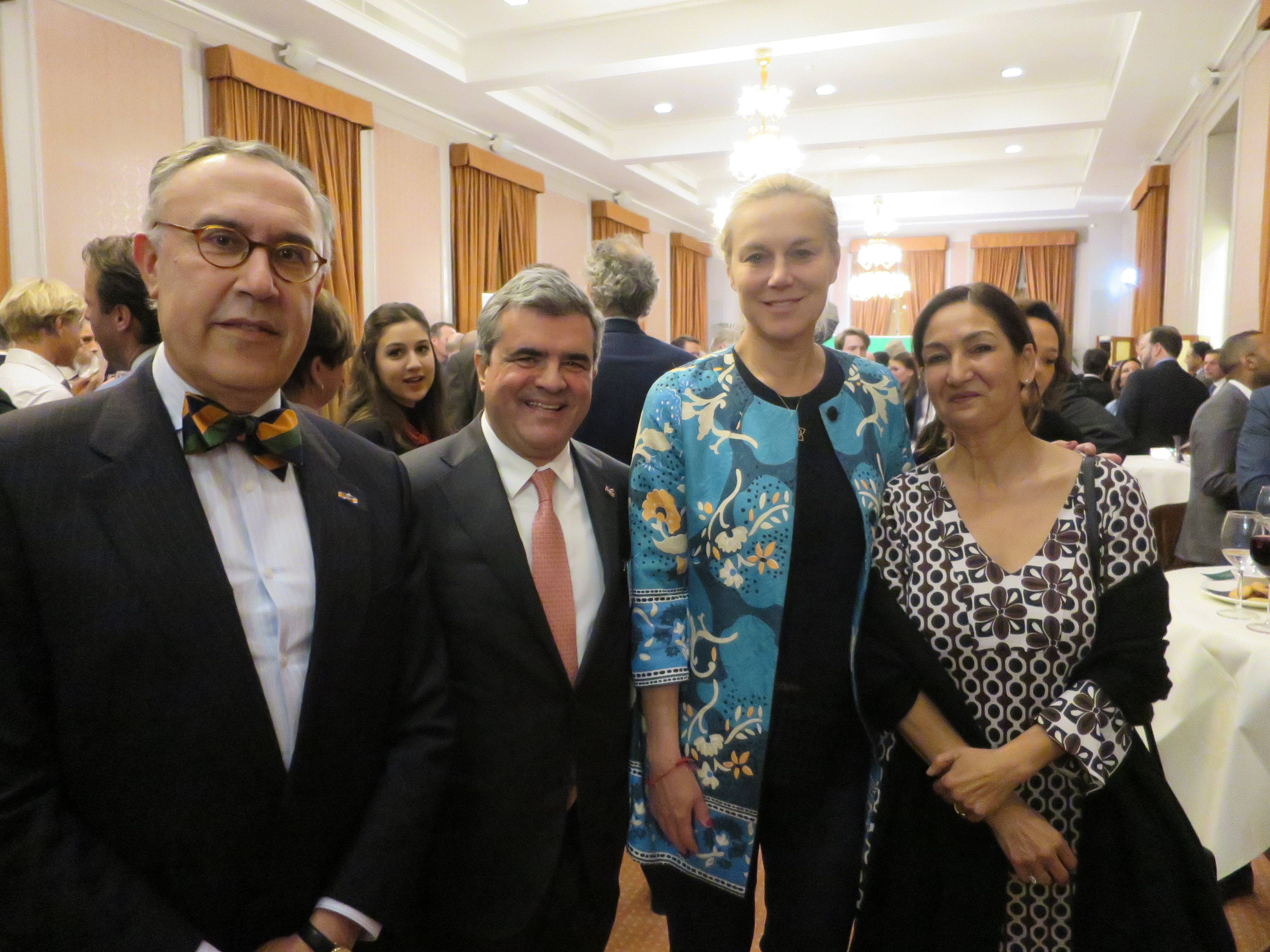 The Lutfia Rabbani Foundation was delighted to host a table at the 10th Middle East North Africa Trade Dinner  in The Hague  last month, inviting representatives from some of the Foundation's strategic partners and supporters.
Attended by Dutch government officials, Arab ambassadors to the Netherlands, Dutch ambassadors in the Arab World, and members of the Dutch and Arab business communities, the MENA Trade Dinner is an important  annual meeting for engagement of the business community from both regions. This year, H.E. Minister Sigrid Kaag gave the keynote speech.  The LRF's participation at this event stems from its belief that the business community has a key role to play in supporting its mission of increasing cultural and educational exchanges aimed at strengthening Euro-Arab dialogue and understanding.
The Foundation was represented by several board members, the Director, staff and two students who spoke about two of the Foundation's flagship programmes, namely the MSR Scholarship and the Nour Project. Ms. Haya Omari, a current MSR student of International Law at Leiden University shared with guests more about her experience as a Palestinian student in the Netherlands, while Ms. Emma de Monchy spoke about the Nour Project , a partnership between the Lutfia Rabbani Foundation and AIESEC the Netherlands which sends out university students to internship placements in the MENA Region.