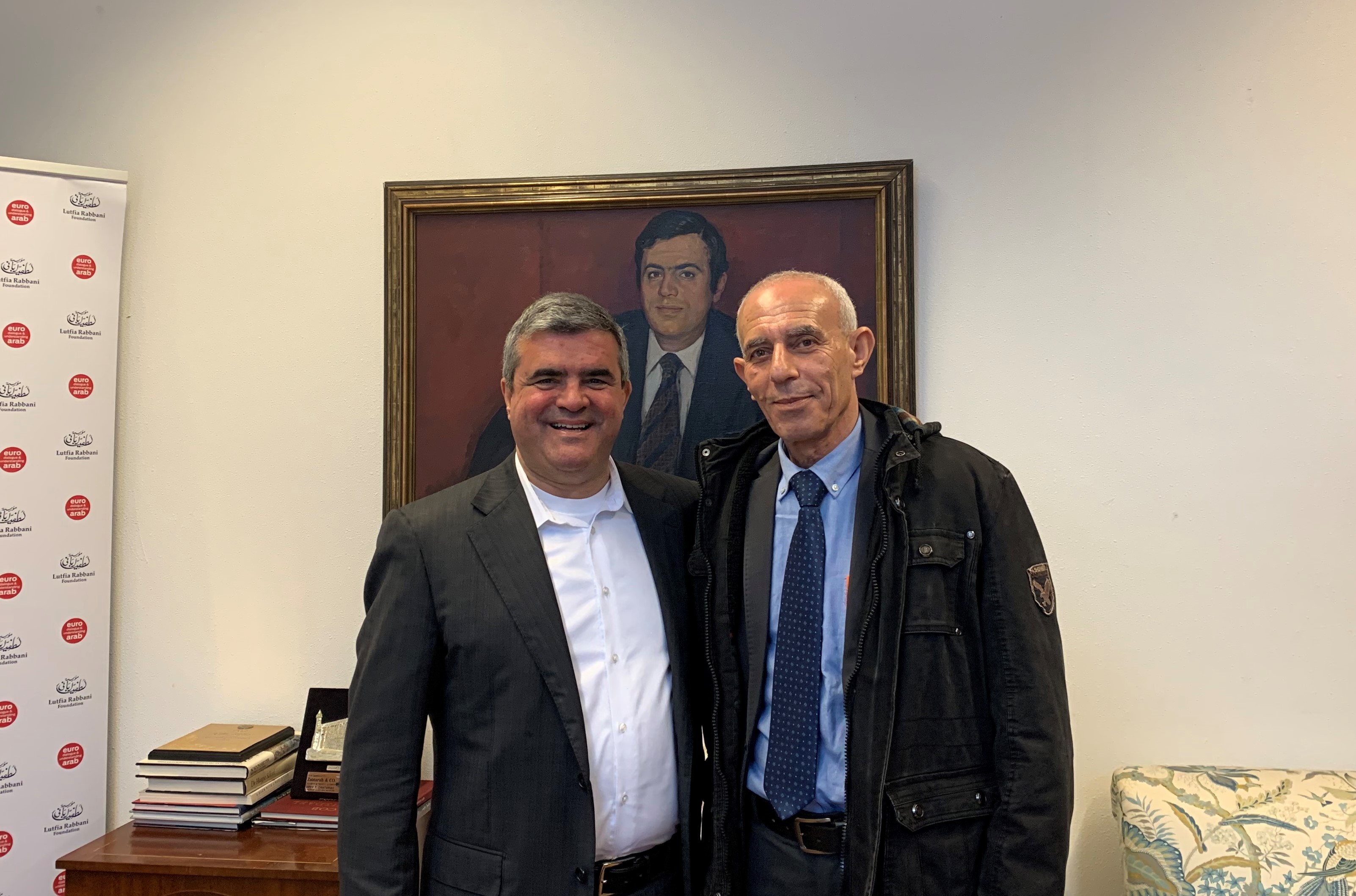 Today begins the World Economic Forum's Annual Meeting. Among the issues addressed is the water crisis facing many regions across the globe. According to the Forum "today almost 25% of the world's population face looming water crises". The Middle East and North Africa (MENA) is one the world's most water-scarce regions. Not only does this ask for active and innovative solutions but also for cooperation.
Last year we supported Rebhy El Sheikh, a senior Palestinian engineer to participate in the Amsterdam International Water Week (AIWW) where he gave a presentation on the regional cooperation in Green Economy. Rebhy is senior advisor to the French Agency for Development and also served as the Deputy Head to the Palestinian Water Authority.
The AIWW supports a sustainable water environment by providing a platform to connect those who face challenges with those who can contribute to solutions, both in the public and private domain. It supports stakeholders in building practical solutions for progress on water issues. Through his contribution, Rebhy presented his project of utilizing parts of the so-called security zone east of Gaza strip to build solar energy plants that can generate electricity to operate desalination water plants and wastewater facilities; knowing that Gaza strip is facing a sharp deficit in energy supplies and water resources.  Therefore, knowledge gained from discussions and visiting others' experience in the filed will help in putting the concept of green economy cooperation on the correct track that can give more chances to build the project in Gaza so that both energy and water issues are addressed.
For Rebhy, not only was the AIWW a platform of exchanging knowledge and learning about new technologies, but also an opportunity for making viable contacts including the Regional Public Water Utility in Amsterdam in Amsterdam, Dutch Ministry of Foreign Affairs, IHE, contacts in the private sector and NGOs.
Through this endeavor Rebhy wishes to push forward cooperation on water and energy projects in Palestine. His plans also include involving the latest technologies in water and energy in Palestine's respective programs and giving special focus on training the new generation to be future leaders in water management.
Are you an Arab or Dutch student and/or professional who is also eager to learn and benefit from mutual understanding between the Netherlands and the Arab World? Find out more about our travel grant and how you can apply here.