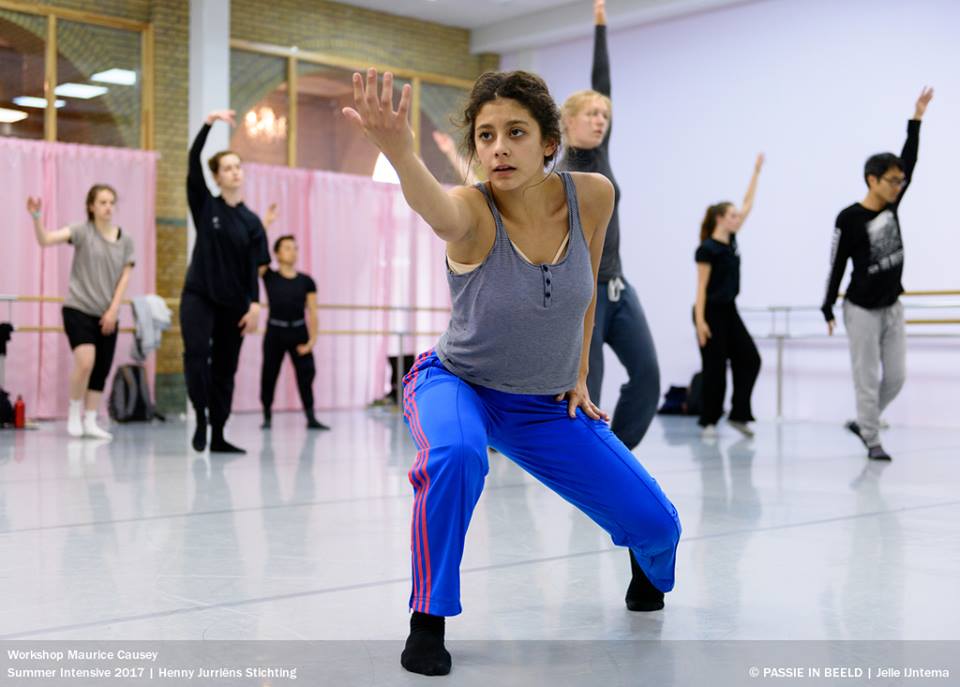 The Lutfia Rabbani Foundation supported Dancing on the Edge. Therefore Rand Taha was able to participate in a unique experience.
Short project description
Dancing on the Edge (DOTE) has been offering scholarships to promising dancers from the Middle East and North Africa since 2012. Out of 75 applications, Rand Taha was selected to participate in the Dancing on the Edge Scholarship Program 2017. From 8-28 July, Taha participated in the Amsterdam Summer Intensive, organized by the Henny Jurriëns Foundation (HJS). The Amsterdam Summer Intensive is an important and renowned program for dance professionals worldwide. During three weeks, Taha participated in masterclasses and workshops given by choreographers representing the most important companies in today's contemporary dance world. Taha also visited performances in the cutting-edge Julidans Festival, which took place at the same time.
Project evaluation
Before arriving in Amsterdam, Taha put together a program, in collaboration with the Henny Jurriëns Foundation, which would best suit her wishes and level. The workshops and master classes took place at the Chasse studios, in Amsterdam. At the end of each week, there were open showings where the dancers presented what they had been working on in the past week. These showings were visited by at least 50 people, varying from fellow dancers to dance professionals and general audiences.
Dancers from over 40 different countries have participated in the Amsterdam Summer Intensive 2017, which created a perfect environment for international exchange. What has been extra valuable for Taha are the connections she made with fellow dancers from the Middle Eastern region, next to the many connections with dancers worldwide. As a Palestinian dancer, Taha faces challenges in mobility, also within the Middle Eastern region. Participating in the Scholarship Program meant meeting colleagues  from similar backgrounds, who are working in similar conditions. This resulted in a collaboration with three other Middle Eastern dancers and a short presentation of their work in Café Belcampo. Their presentation was received well by both the audience and the dancers themselves.
The grant by the Lutfia Rabbani Foundation made it possible for Taha to travel to Amsterdam, and to meet many different people from all over the world. For Taha it is challenging to find dance opportunities, as a Palestinian dancer in Israel. Receiving this grant gives her not only financial support, but also moral support: it shows that there are possibilities for Palestianian dancers and that this dance scene should also be more supported locally.
For DOTE, Rand's participation in the Scholarship Program proved once more that it is important to keep offering programs like these. This is also shown in the growing number of applications since the possibility to apply through an open call. It allows for a more diverse range of dancers to apply, but it also means more visibility for the Scholarship Program, DOTE and the partners involved. Through social media, the website and newsletters, the network of DOTE has received updates about the dancers, the activities and their experiences.
Future plans
Taha will start her last BA year at the Jerusalem Academy of Music and Dance. Participating in the Dancing on the Edge Scholarship Program has enriched her personal and professional dance development. It introduced Taha to different dance styles, which she will take with her in creating the final piece for graduation. As dance opportunities are limited in Jerusalem, the solution for most dancers is to teach. Through this experience, Taha is now even more sure that she wants to work as a professional dancers before spending all her time teaching. The program has introduced her to connections that she can use to find opportunities with international dance companies and further training possibilities. After gaining enough international and professional experience, her dream is to found a company and dance training center in Jerusalem in the future.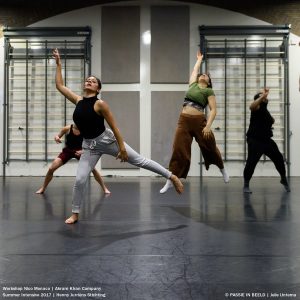 Photos: ©Passie in Beeld