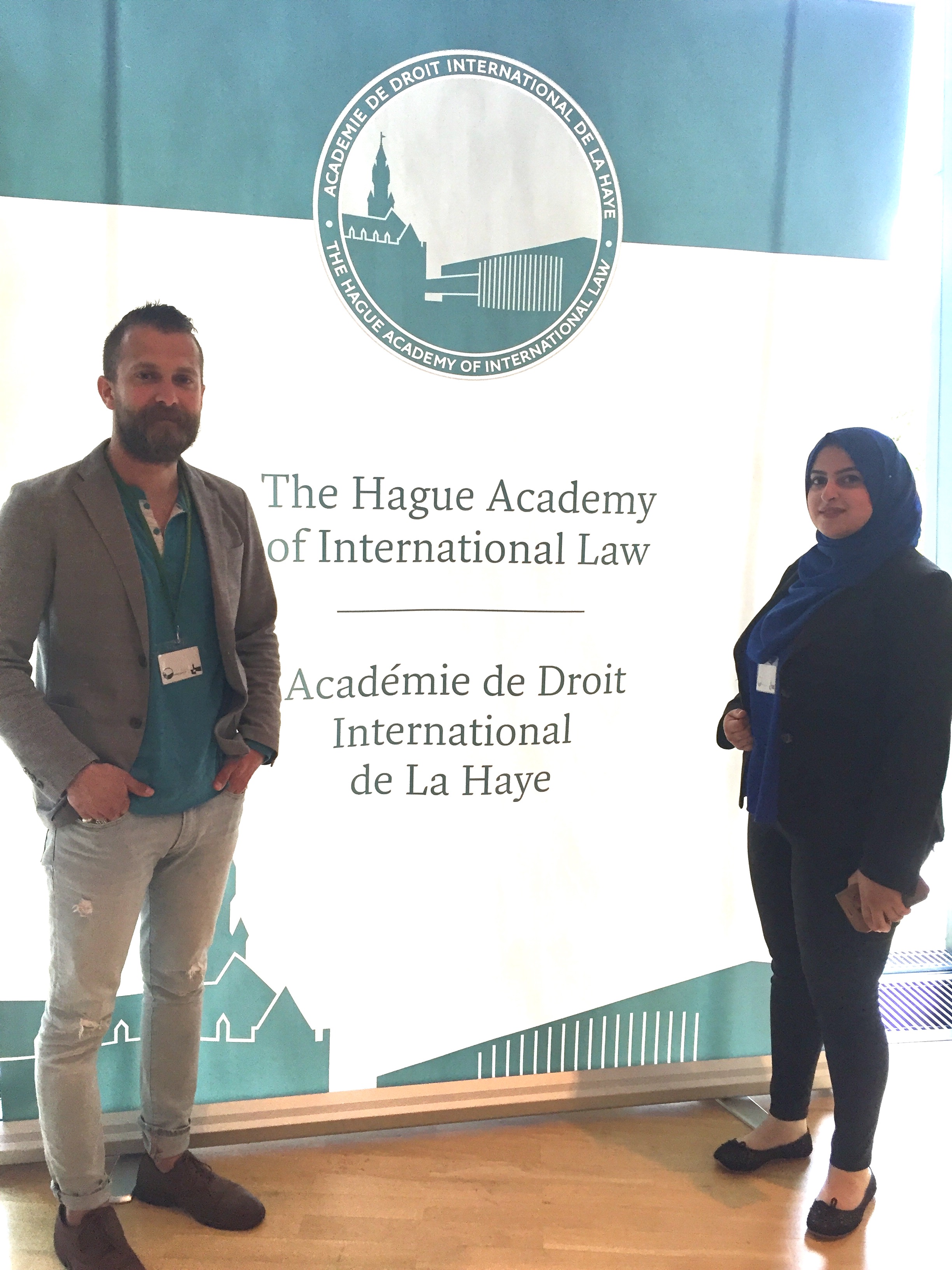 The Lutfia Rabbani Foundation sponsors students to participate in the summer programme of the Hague Academy of International Law. Read Ata's interesting story about his experience here.
"From 10-28 July 2017, I participated in The Hague Academy of International Law Summer Courses in Public International Law held at the Peace Palace in The Hague, The Netherlands. The courses dealt with a variety of international law topics including, but not limited to, establishing international law norms, international treaties and their practice and acts of the State in the law of responsibility. Many of the lectures focused on very complex and progressive areas of international law.
I was very fortunate to be invited to attend the Directed Studies program with Prof. Diane Desierto, a brilliant international law professor. Prof. Desierto's program was outstanding – looking at gaps, challenges and opportunities in different areas of international law. Some of the areas that she covered over the course of the three weeks included international law related to investment, trade, development, environment, energy, maritime and, most importantly, reparations (group and individual, as well as inter-State). It was fascinating to study the limits to State responsibility and reparations, and seek avenues for rights-based approaches in international law compliance and enforcement.
The Hague Academy did a wonderful job in keeping us busy. Besides the lectures and accompanying seminars, they included visits to international organizations and diplomatic missions, and a number of social activities as well. Their staff was also quite incredible – they took care of all of the students no matter what it was.
Overall, the program accommodates approximately 350 students. It is always an enriching experience to meet students from all over the world, with very different backgrounds and interests. Our Directed Studies class had around 17 students, coming from different parts of the world, with different academic and professional backgrounds, and certainly different legal systems. Certainly a highlight of my trip was to meet such a diverse group of students within similar interests in the codification and progressive development of international law. Coming from Palestine, and having worked on international law and human rights issues in Palestine and the Arab World, there is a certain experience that I was able to share. It is also interesting to hear the other points of view on international law issues, especially when speaking about compliance and enforcement. It is always important to see the differences between textbook international law and the lack of enforcement and compliance, especially with this generation of international lawyers."