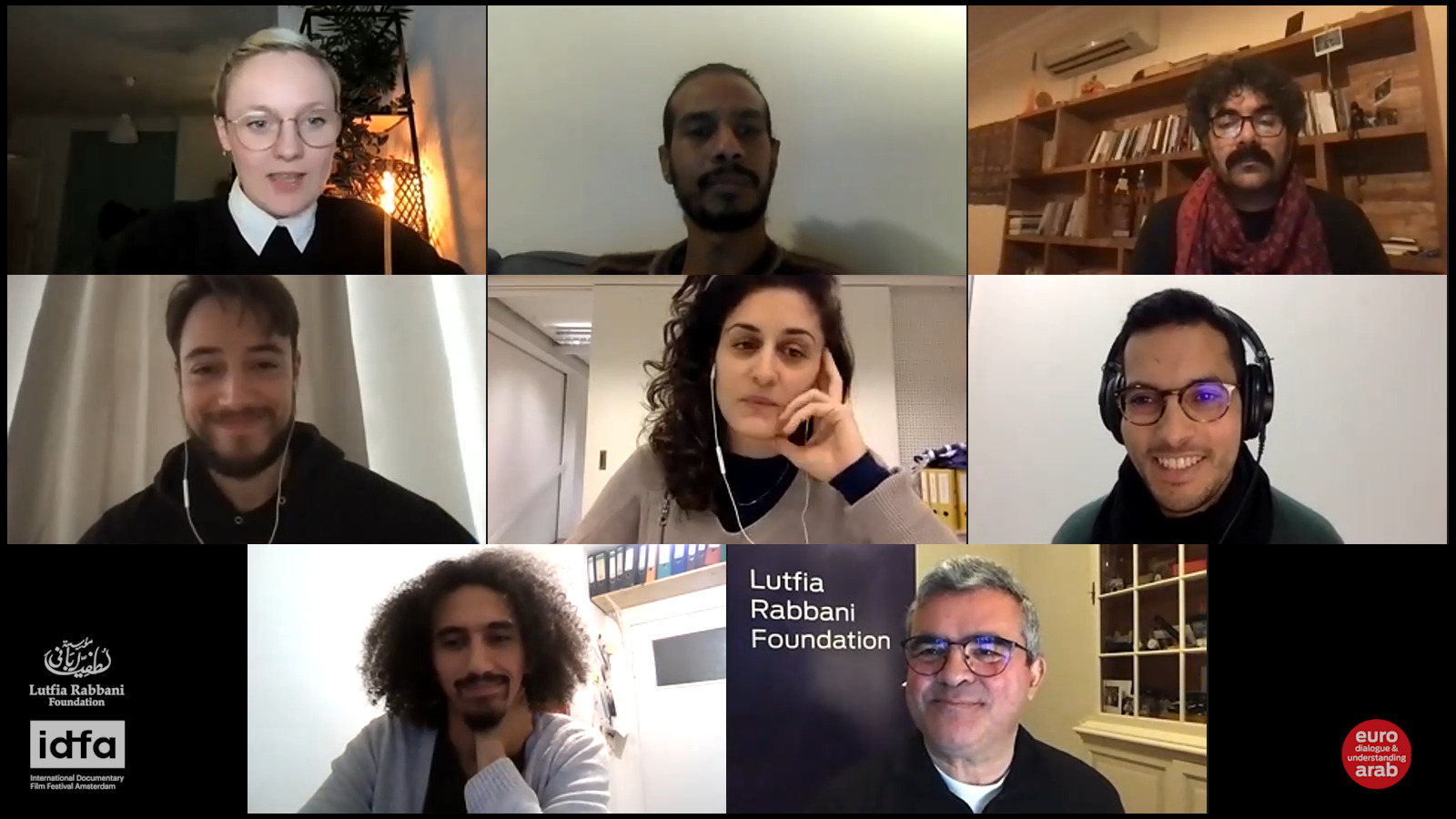 IDFA and the Lutfia Rabbani Foundation are proud to announce the continuation of their partnership for the fourth consecutive year this year, enabling Arab filmmakers to attend the festival taking place from November 17-November 28, 2021. 
 
On the 2nd of December, the Lutfia Rabbani Foundation, in collaboration with IDFA, hosted a private online Meet & Greet with Arab filmmaker participants, team members of IDFA, and the Lutfia Rabbani Foundation along with other stakeholders. 
Arab filmmakers Jumana Manna, Abdallah Al Khatib, Sêro Hindê, Karim Kassem, and Abdessamad El Montassir, as well as IDFA Artistic Director, Orwa Nyrabia, IDFA Programmer and Moderator, Sarah Dawson, and Chair of the Lutfia Rabbani Foundation, Salim Rabbani, were present to discuss the various films, their importance and meaning, and the process of procuring them.
The Lutfia Rabbani Foundation is thrilled to be able to support these filmmakers and continue to build cultural bridges through supporting the artistic endeavours and story-telling of these talented filmmakers.