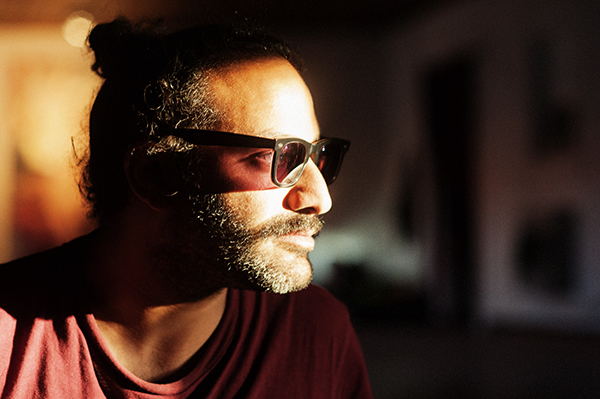 Art Bar by Absolut
Following a long tradition of creative commissions and support of the arts, Absolut has selected artist Yazan Khalili to deliver a large-scale bar installation at Art Dubai 2015. The installation, located on Madinat Jumeirah's Fort Island is being devised under the working title "The Island" and will be themed around the concept of past futures, questioning ideas of reality, of belonging and of the theatrical nature of life itself.
 Yazan Khalili's participation is part of a series of residences, projects and commissions under Art Dubai Projects, included in Art Dubai's extensive not-for-profit progamming.
 YAZAN KHALILI
 Born in 1981, Birzeit University graduate Yazan Khaliliworks in and out of Palestine. Using photography and the written word, Khalili unpacks historically constructed landscapes, often borrowing from cinematic language. Khalili's work has been acquired by the British Museum, Sharjah Art Foundation, Imperial War Museum, among other institutions. A founding member of Zan Design Studio (2005), and a finalist of A.M. Qattan Foundation's Young Artists Award (2006), Khalili was artist-in-residence at Delfina Foundation, London (2008) and the Danish Film School (2006). Khalili has also worked as Production Coordinator on Sharjah Biennials 9 & 10; taught at the International Art Academy, Palestine; and curated 'The City | The Image' symposium at Goethe Institute, Ramallah (2012) and, with Reem Shilleh, the Young Artist of the Year Award (2012).