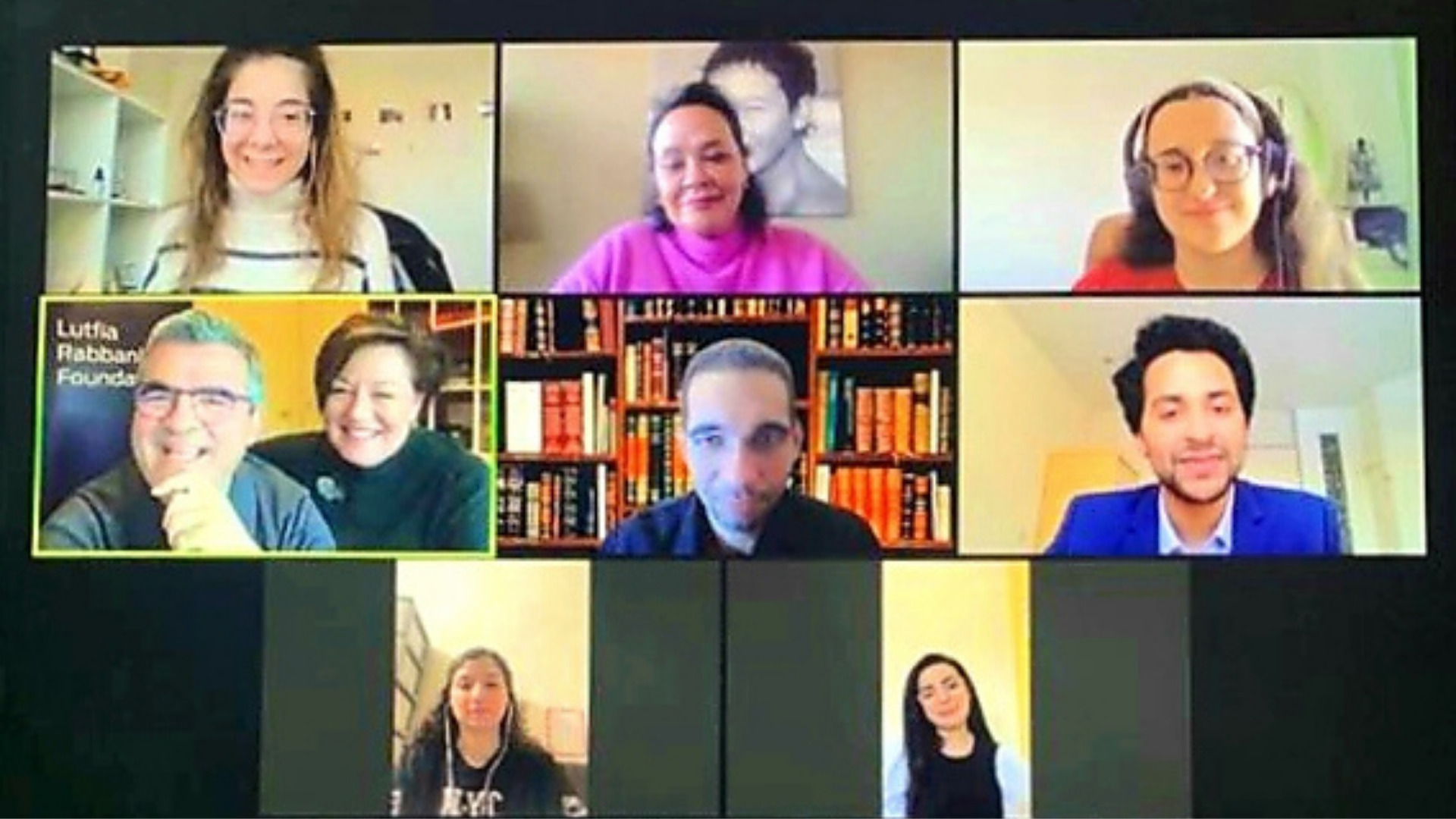 We are delighted to share with you that on the 11th of February, 2021 we invited our Lutfia Rabbani Winter Vreede scholars to meet with the Rabbani Foundation Team in an Online Experience Session. Usually we would welcome our Scholars in our office in The Hague but the ongoing pandemic prevents us from doing so. The bright side of this is that we are able to reach out and connect to our Scholars located all over the world! It was a wonderful opportunity for the Scholars not only to meet our Team but also to meet and discuss with one another about their three week experience at the 2021 Winter Course of the Hague Academy of International Law.
The Scholars  were able to discuss what they had learned, the insights the Course offered them, and how this has enriched their understanding of International Law. Furthermore, they engaged in a discussion about the field of International Law, its nuances and how it is developing as well as commented on how the Course has helped them in their professional and academic ambitions.
Our Team also welcomed them as the newest generation of official Lutfia Rabbani Foundation Alumni. We are excited to have this incredible group of Scholars become part of the Foundation´s Alumni and be able to take part in the exclusive opportunities set forth for them. We are incredibly proud to be part of their journey and are certain that great things await our Winter Vreede Scholars!