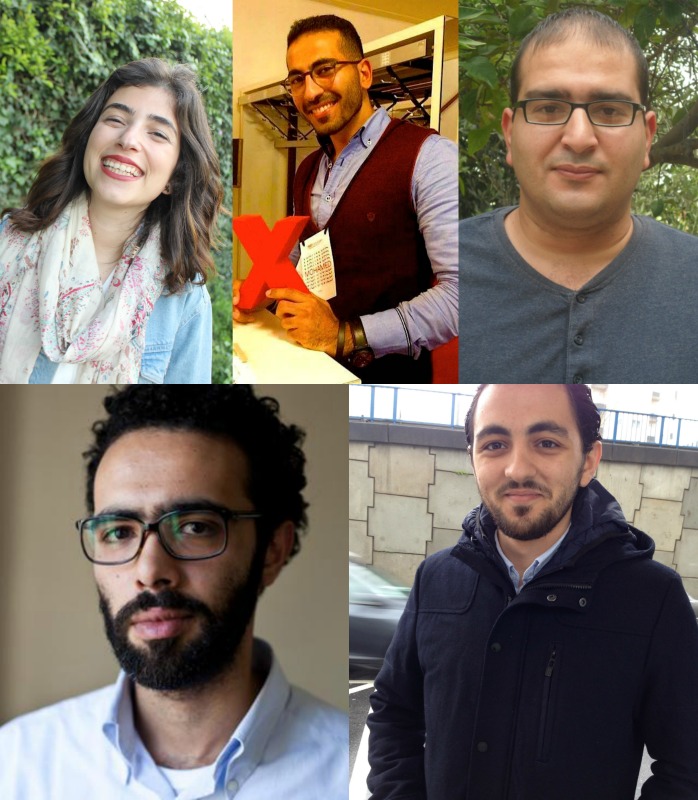 We are excited to introduce our new MSR Scholars for 2016-2017. The selection process was not easy due to the many qualified applications but we are very happy with the selected students and have no doubt that they will be a positive contribution to Euro-Arab dialogue and the future of the Arab region.
Line Rajab is a 22 year old woman  from Lebanon with a background in political science. She previously worked for various human rights and youth organizations in Lebanon. Line has been accepted to the Master Urban Management and Development at Erasmus University in Rotterdam. The background of her country and its planning history is what triggered her interest in the field of urban planning. Line wishes to use the knowledge she will gain in Rotterdam to positively contribute to urban planning and development in her home country.
Majed Abuawad is a 31 year old nurse and healthcare specialist from Gaza, Palestine. He will start the Master Public Health at the Royal Tropical Institute (KIT) in September. Majed has always been very passionate about the health sector and has shared this passion with many others in an effort to improve the healthcare, specifically preventive healthcare, in Palestine. The skills and knowledge he will gain from his experience at the KIT will allow him to seriously contribute to the improvement of the healthcare sector of Palestine.
Sherif ZaaZaa is a 31 year old Egyptian with a BA in Economics from the American University of Cairo. He co-founded a Cairo based news website in 2013 that provides independent, progressive news from Egypt. He has been accepted to the Masters in Entrepreneurship and Innovation at the University of Amsterdam and looks forward to further developing his business skills to positively contribute to the future of Egypt.
Mahmoud Al Abbassi is a 22 year old Palestinian Mechanical engineer previously living in a refugee camp in Lebanon. Mahmoud is a very ambitious person with the big dream of wanting to discover solutions to the earth's emerging environmental problems. Mahmoud is also a person who deeply believes in the importance of "giving back" and regularly coaches young people in his community. He started his two-year MA in Systems & Control at TU Eindhoven in 2015, where he hopes to get 'the framework to use his full potential'.
Mohamed Saleh is a 29 year Egyptian Graduate student currently pursuing a PHD degree in the Department of Spatial Planning and Environment at the University of Groningen. His research focuses on dynamic landscape of revolution within urban planning theory and practice. He is eager to discover how the recent Arab revolutionary movements can offer alternative and creative perspectives on urban development in the region. Due to his engagement in many conferences and workshops across Europe, he has been elected last year as a member of the coordination team of the Young Academics network of the Association of European Schools of Planning. He obtained his Bachelor and Master degrees in Architecture from the University of Alexandria. Aside from his teaching experience, he also worked for several years as an architect.
We look forward to welcoming these students to the Netherlands after the summer. We will keep you updated on their experiences on this website and on our social media channels.