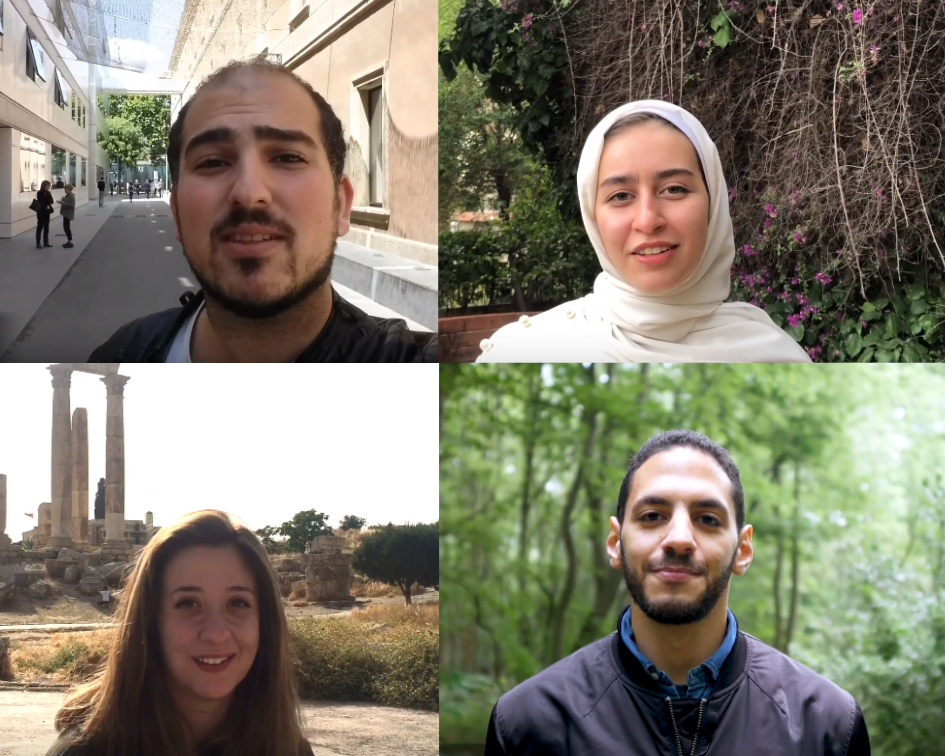 Meet our new scholars ?! We are proud to present to you our scholars of 2019!
Faycal Rajab is our MSR scholar from Lebanon. He is currently pursuing a Master's degree in Economics of Public Policy at the Barcelona Graduate School of Economics (BGSE). Through our MSR scholarship Faycal will continue his studies in the Netherlands where he wishes to follow the Master's programme in Spatial, Transport and Environmental Economics at the Vrije Universiteit Amsterdam. Haneen Ghali is our first scholar for the joint Leiden University Fund- Lutfia Rabbani scholarship. She is an inspiring Syrian law graduate from the Sorbonne University in Abu Dhabi wishing to pursue a Master's degree in International Law at Leiden University. Dana Amer is our MSR scholar from Jordan, she is a recent graduate of Pharmacy from the University of Jordan and will be following her dream of becoming a scientist through a Master's degree in Cancer, Stem Cells, and Developmental Biology at the University of Utrecht next fall. Finally, Mohammad Almezaien is our MSR scholar from Egypt. Mohammad completed his a Bachelor studies in Pharmacy in Egypt and is currently enrolled for a research Master's programme in Clinical and Cognitive Neuroscience from Maastricht University and will be entering his second year in which he will be doing a research internship as part of his Master's studies.
We are proud to be part of their academic journey!
Watch our full scholar video here.