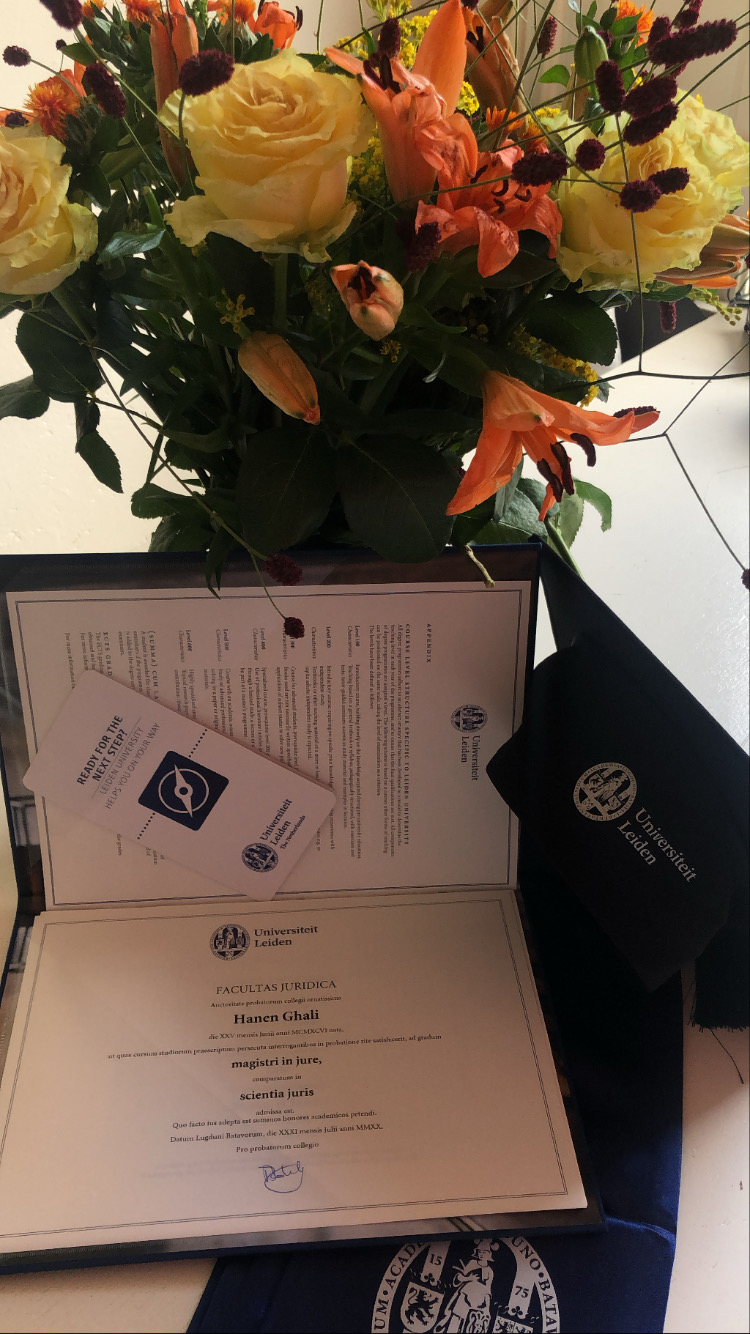 Click here to find out more about Haneen Ghali's scholarship experience in The Hague! Would you also like to benefit from our LUF/LRF scholar? Find out more about the application procedure and criteria here 
"The scholarship program supported my studies financially and offered me personal and career support by being allocated a mentor, included in the Rabbani Foundation and the LUF events and being introduced to accommodating members of the LRF and the LUF."
I gained new knowledge on an academic and personal level. My degree program gave me specialized and practical knowledge which promoted my confidence. This is reflected on a personal level, as I now feel like I have a voice and access to different platforms to share my ideas with others.  In addition, I gained insights not related to my field of study, for example, I learned a lot about living an eco-friendly life during my time in the Netherlands as it is a theme often discussed in university and amongst friends.. .  
If I had to narrow down a list of factors that helped me achieve the academic and professional experiences I wanted to achieve, I would link it primarily to a flexible and open-minded state of mind, this was promoted by joining many student clubs and participating in international university conferences during my Bachelor's. The experience of traveling, meeting students from different places, and interacting with faculty members impacted my view of the world and what I want to achieve in terms of goals.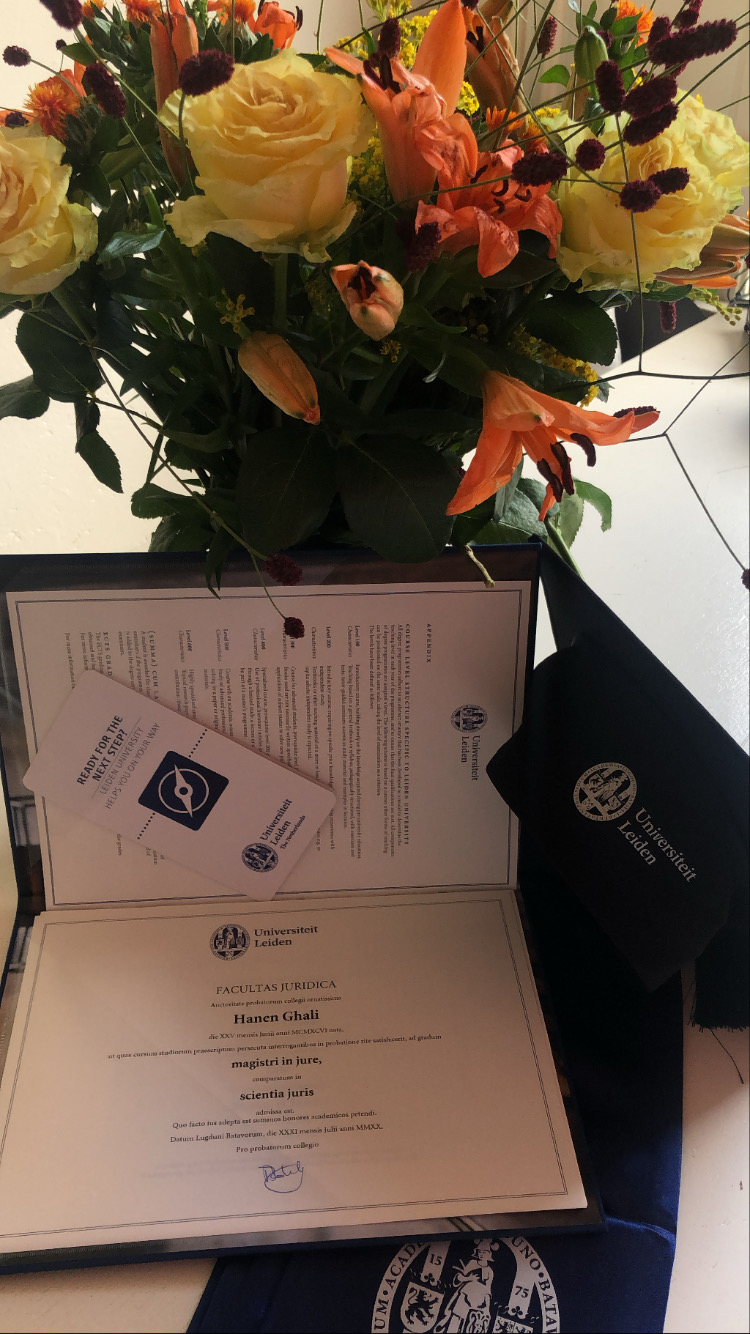 I am honored to be one of the recipients of the Lutfia Rabbani- LUF Scholarship.  
My journey started way before I started my master's in 2019. Since I was in college and developed an interest in Interntaional Law, I planned to study at an LLM at Leiden University and research the faculty a lot. I was attracted by the university's prominence in Interntaional Law and the prospect of studying in the place where International Courts and Tribunals are hosted. Indeed, I had already got accepted to Leiden Law School after my graduation but I had to defer my acceptance as I did not have the funds. Lucky for me, The Lufia Rabbani Foundation and Leiden University Fund announced a joined scholarship for Arab Students and I applied and got accepted. Luck for me this time was being ready when the opportunity arose.  
It is amazing how much one can learn in one year. One of the most rewarding aspects of studying at Leiden was the new toolbox of skills I developed. While the workload was at times overwhelming and stressful, the new knowledge and experiences made it worthwhile. The most significant experience during my academic year, was taking part in a Moot Court competition. The competition involved drafting legal memorials and an oral pleading exercise. My best memories are the endless hours spent in the library with my teammates researching our legal arguments and practicing our pleadings. This experience gave me training and confidence in my legal skills, and 3 new best friends. Moreover, I wrote my thesis on the prosecution of Interntaional Crimes committed in the context of the conflict in Syria. It was very important to me that my thesis supervisor worked for the UN in Syria. The exchanges we had always helped me frame my ideas for my thesis.  
The new knowledge and experiences gained through my year in Leiden are not limited to my academic endeavors. In my day to day life, I enjoyed being exposed to international films, theatre and museums in Leiden and the Hague. When the pandemic hit, it was time to discover the outdoors! And I finally learned how to bike!  
I am currently completing an internship with a Defence team in the International Criminal Court. This is an important step in my career as I finally get to apply in practice what I learned in Leiden as well as build my network. 
Studying abroad can be lonely and challenging. However, having been welcomed by the Rabbani Foundation family and being surrounded by people who share their kindness, trust and vision have been fundamental to my journey and I consider myself fortunate for getting to be part of the Rabbani alumni network who I continue to be in touch with.