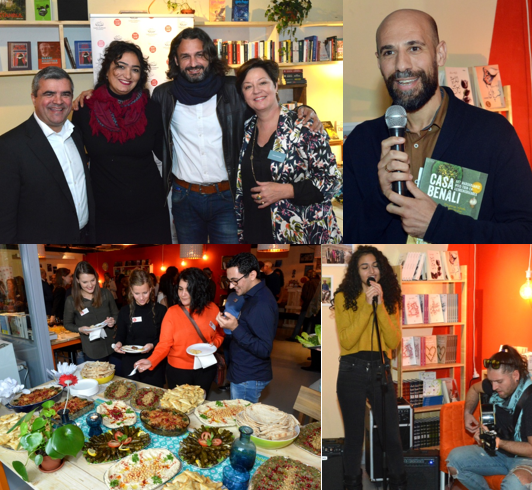 On Sunday October 22nd we held our fundraising event at Pages Bookstore Café Amsterdam. Our special guest Abdelkader Benali opened the afternoon by discussing his new book 'Casa Benali' and the link between culture and food.
We look back at a successful event where our students, sponsors and friends enjoyed each other's company in a relaxed atmosphere of culture and shared interest in promoting education as means of understanding and dialogue between Europe and the Arab world.
If you would like to support our scholarship programme by making a donation, please click here.