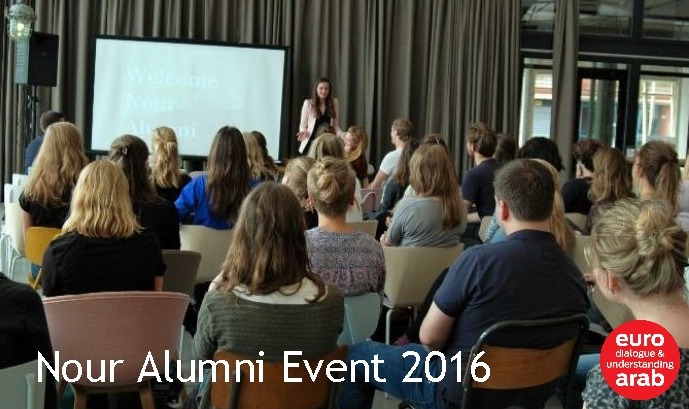 Our partner organization Nour organized an Alumni event on 21 May 2016 in celebration of their 10th anniversary. In the Bazaar of Ideas in the Hague over 50 students, alumni and other involved parties came together for an interesting and inspiring event. The Foundation was asked to facilitate one of the workshops focused on Sustainable Development Goals (SDGs) and the MENA region. The other workshop was facilitated by Het Grote Midden-Oosten Platform. The workshops were followed by a lecture by Raja Felgata, creator and editor in chief of the Colorful Top 100.
Our workshop was based on SDG 16 and focused on inclusive and representative decision-making in the MENA region and youth participation. We were delighted by the enthusiasm of the group and the creative ideas they came up with to improve Arab youth participation.
We were happy to contribute to such a wonderful event. It was a joy to see a big group of young and passionate people come together and discuss issues and developments in the MENA region and share their stories and experiences with each other.