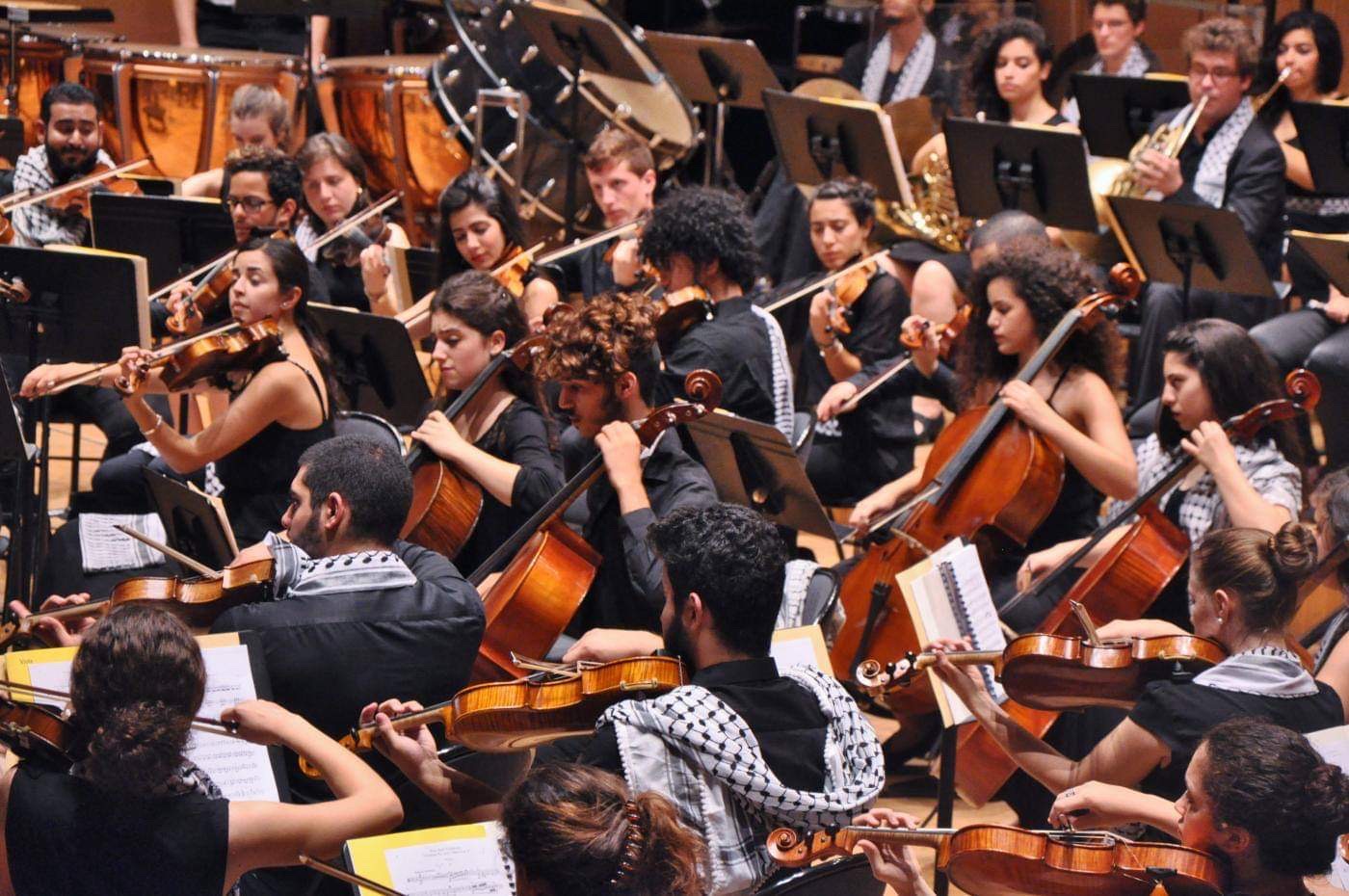 The Palestine Youth Orchestra's (PYO) debut in the Netherlands as part of its Northern European Tour is approaching!
The PYO programme celebrates love in an eclectic mix of high energy symphonic and Arabic music. More information about PYO's first performance in the Netherlands, in Apeldoorn on August 15th, alongside the Dutch Youth Orchestra (NJO), is now available here. Information on the Orchestra's performance at the Concertgebouw in Amsterdam on August 16th can be found here.
Before their concert at the Concertgebouw, PYO will also make a stop on the 14th of August at the Amsterdam Museum for a short chamber music concert. The music in this special performance is programmed by the young musicians of the PYO themselves. In a fun and informal music session, you can expect anything from classical chamber music, Arabic music, and student's origin inal compositions, jazz and … whatever else the musicians decide. Find more information here.
The Lutfia Rabbani Foundation is proud to have developed a strategic partnership with the A. M. Qattan Foundation to join us in sponsoring the PYO concerts in the Netherlands as we both share a dedication to promoting inter-cultural exchange and dialogue. The Lutfia Rabbani Foundation is dedicated to improving Euro – Arab understanding through dialogue, educational and cultural exchanges, and we are celebrating our 40th anniversary this year. The A. M. Qattan Foundation is an independent, not-for-profit developmental organisation working in the fields of culture and education whose mission is supporting children, teachers, and young artists and empowering individuals within a dynamic Palestinian and Arab culture.