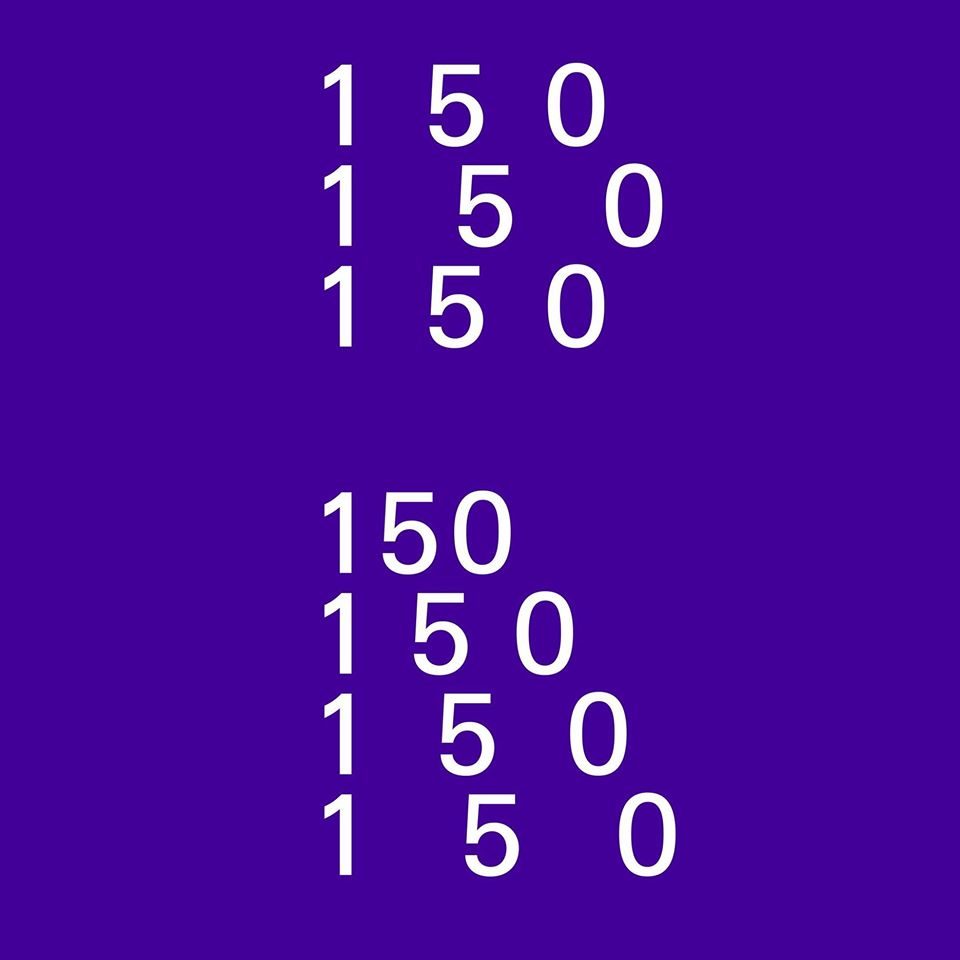 Ali Eyal- 2019 Travel Scholar
Ali's love for art started at a young age back in his hometown Mahmoydiya (Iraq), later inspiring his admission to the Institute of Fine Arts in Baghdad. In an interview with the artist, he expressed that his multimedia practice explores the complex relationship between culture and politics- "I want to document how human beings are capable of both beauty and barbarism at the same time". His work has ever since been displayed in different countries and exhibitions, such as at MoMA PS1, MMAG Foundation in Amman.
Ali has chosen to not have his face shown since 2012- "It's my way of showing that I'm missing as well."
Today, Ali Eyalis working as an Artist in Residence at the Rijksakademie van Beeldende Kunsten in Amsterdam. In their third Meet the new Artists video, Ali gives us a peak into his new project, and how it more broadly relates to his personal journey.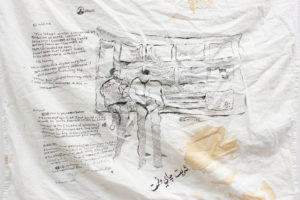 Ali Eyal, Nightmare, 2020. Black ink on pillowcase.
Yazan Khalili- 2015 MSR alumni
A graduate of Birzeit University and University of London, Yazan Khalili is a Palestinian architect and visual artist who decided to complete a MFA degree at Sandberg Institute, Rietveld Academy in Amsterdam in 2015. Using photography and the written word, Yazan unpacks historically constructed landscapes, often borrowing from cinematic language. His work has been exhibited in MoMA 2018, Jerusalem Lives, Palestinian Museum- among many others.
"I came because of love, I leave because I have to…" is what Yazan said upon departing back to Ramallah from Amsterdam.
He has been featured in Rijksakademie's second Meet the new Artists video. Currently in Palestine with his family due to the COVID-19 crisis, Yazan explains and showcases a couple of his works.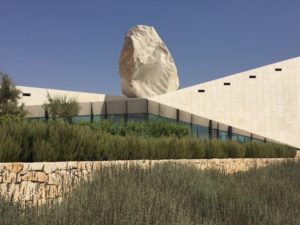 Yazan Khalili, Falling Stone / Flying Stone, 2017. A new commission for the inaugural exhibition at the Palestinian Museum