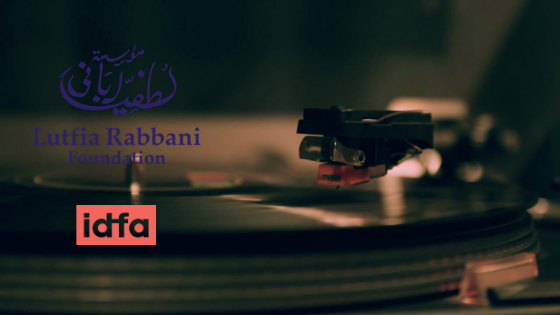 Lutfia Rabbani Foundation and IDFA partnership: Young Arab film makers at IDFAcademy
About IDFAcademy
One of IDFA's focus points is to stimulate and support new, talented filmmakers from all over the world. Every November during IDFA, IDFAcademy offers an intensive four-day training program for emerging documentary filmmakers  and  producers.  The IDFAcademy program gives participants the opportunity to meet a broad spectrum of highly esteemed documentary professionals who are willing to share their knowledge of the industry. During the training, the participants gain up-to-date market knowledge of the documentary industry and become street-smart about the current trends in documentary filmmaking. Trends and models in various parts of the world are dealt with to ensure that participants develop a broad view of the sector.
IDFA 2019
IDFA 2019 was opened with a beautiful, engaging speech of artistic director Orwa Nyrabia, stressing the importance of documentaries in these turbulent times.
"In such times, when standing against racism, exclusion, injustice, oppression or global warming might be called "elitist," when state subsidies for arts and culture are being cut down in various parts of the world, allowing populist approaches and discourses to take over—it feels like we don't have much choice. We can choose to escape reality by watching a fun romantic comedy in order to forget. We can choose to lose sleep, fall into the trap of continuous draining panic, and watch a sensationalist commercial documentary. But, in fact, we do have a third way: we can protect our sanity, our balance, and our integrity while we face such a reality. This is where good cinema comes in," said Nyrabia.
IDFA believes documentary films are a tool to understand and influence the world around us; they allow their audience to identify with stories and communities that they might not otherwise be familiar with, provoke dialogue, and inspire people to take action. By raising civic awareness and enhancing social participation, documentaries are fuel for social action. The exhibition of documentaries to audiences worldwide is therefore key.  Festivals and other kinds of community screenings can play a major role in the exhibition of documentaries and become hubs for social debate and change.
IDFA seeks to create long term change, which requires  examining  and  transforming  an industry built on  inequality. IDFA hopes to enable and empower a new generation that is more inclusive and provide more opportunities to build a new, different reality.  The 32nd festival also marked the highest percentage of female filmmakers in IDFA's history. Still, IDFA strongly believe that equality begins with gender but doesn't end there. To act inclusively is to ensure a fair  representation  of  filmmakers  from  the  global  south,  from  marginalized communities, and from all under-represented communities and regions in the four corners of the world. All these groups should have the opportunity to make good films, take ownership of their narrative, and share their work with the world, equally.
IDFAcademy 2019
Each year, IDFAcademy offers  a  group  of  100  talented  documentary  filmmakers  and  producers  the opportunity  to  gain  up-to-date  knowledge  about  the  international  documentary  industry. With the support  of  the  Rabbani Foundation and partial support of the IDFA Bertha Fund, IDFA was able to bring 7 participants from the Arab region to IDFAcademy.
Lana Daher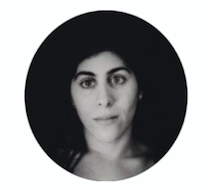 Lana  Daher  is  a  filmmaker  living  and  working  in  Beirut,  Lebanon.  Her  early  experience experimenting  with audio visual  media and as a DJ led her to collaborate with  artists and musicians  from  the  Lebanese  underground  music  scene  on  videos  and  print  work.  Her storytelling practice ranges from documentary to narrative filmmaking. She is interested in where both can meet. Lana earned her BFA in Graphic Design from the American University of Beirut and her MA in Filmmaking from Goldsmiths College, University of London in 2012. She has since both shot and directed commissioned documentaries on independent Lebanese designers and their relationship to their work and city, as well as music videos and short films. Do  You  Love  Me  is  her  first  feature  documentary  which  she  is  directing  as  well  as  co- producing.
Project: Do You Love Me (in development)
Lana indicated she was hoping to get fresh external perspectives on her projects and its ideas, in order to see how people understand it and respond to it. Next to that she was excited to meet fellow filmmakers, and especially some Masters like Peter Forgacs, who has an archival film as well, that is very close to Lana's film. At last, Lana was hoping to get a chance to pitch and receive input on improving her communication skills in her pitches.
Remi Itani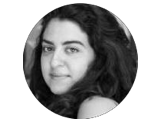 Remi is  a  Lebanese  film  director/producer.  A graduate  from  the  London  Film  School,  Remi started  her  career  as  a  documentary  director  for  Al  Jazeera  Documentary  Channel.  She participated  in  numerous  writing  and  directing  workshops,  among  them  a  filmmaking workshop with Werner Herzog in Cuba. Her work was awarded the Prix Du Jury at Tetouan International  Film  Festival  and  screened  at  multiple  international  film  festivals  such  as Rotterdam Film Festival and Palm Springs Film Festival. Remi's work has been featured on BBC Arabic, Al Arabiya and Al Jazeera Channel.
Film: A Long Breath
Remi indicated she wanted to attend IDFAcademy 2019 in order to engage in dialogue with other  filmmakers  from  different  latitudes  in  order  to  learn  different  formal  and  thematic approaches that are becoming relevant in the contemporary documentary landscape. During IDFAcademy she would like to learn more and meet professionals  sales, financing, producing and distribution.
Asmae el Moudir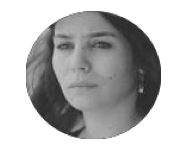 Asmae El Moudir (director, editor and producer) has been working in cinema and audiovisual since 2010. She has directed documentaries for SNRT, AlJazeera Documentary, BBC and Al Araby TV. Asmae has been first assistant director on multiple Moroccan feature films. She has directed  three  short  fiction  films  and  studied  at  La  Femis  (French  film  school)  where  she produced her most awarded film Thank God it's Friday: Sao Paulo Short Film Festival, Mostra FF, Malmo, Beirut, Fameck Arab Film Festival, Tangier National IFF, Africa Movie Academy Awards and many others.  Asmae co-founded the audiovisual production company Horizons For Media  Films,  that  will  later  become  Insight  Films  Morocco.  Her  current  project,  The Mother  of  all  Lies,  is  a  new  step  in  her  career  since  it  will  be  her  first  feature  film.
Project: The Mother of All Lies
Asmae  indicated  she  wanted  to  join  IDFAcademy  2019  in  order  to  further  develop  her upcoming film Mother Of All Lies. She seeks support, since she sometimes feels it is hard to be a Moroccan female artist and finding connections and support from European key figures is "lifechanging" for her. Asmae's project is controversial in Morocco and censorship is being still highly ruling in cinema landscape, and so having peers to talk to is helpful in her process.
Dina Naser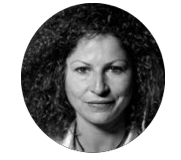 A Jordanian director and producer of Palestinian roots, Dina first graduated with a BA in Art and Graphic Design in 2003. In 2013, Dina was granted the Docnomads scholarship program for master's degree Documentary Filmmaking in Lisbon, Budapest and Brussels. Following her graduation, she followed her passion for filmmaking, and worked her way through diverse TV productions  like  Sesame  Street,  and  film  productions  such  as  The  Cut  by  Fatih  Akin,  and Inchallah by Anais Barbeau‐Lavalere. She then transitioned behind the camera and began to independently direct and produce. Dina's devotion for documenting is inspired by people who are seemingly ordinary, until you learn of their unsung circumstances, and by stories that spring  from  her  homeland  in  Palestine.  Her  film  Tiny  Souls,  as  a  project  selected  for IDFAcademy  2017  and  later  on  selected  for  IDFA  2019,  takes  a  look  at  the  refugee  crisis through the eyes of children.
Film: Tiny Souls
Dina indicated that she wanted to come to IDFAcademy to network for her following project.
Rami Farah & Lyana Saleh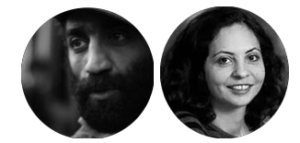 Rami  and  Lyana  premiered  their  film  A  Comedian  In  A  Syrian  Tragedy  at  IDFA  2019  and attended IDFAcademy 2019. The film It is an intimate portrait of the Syrian film and television actor Fares Helou, who is forced into exile after standing by the pro-democracy protestors in Syria,   2011.   With   his   family   he   starts   a   new   chapter   in   France   full   of   questions, disappointments  and  alienation,  but  also  of  hope  and  cultural  confusion  that  calls  for laughter. The film is produced by Lyana Saleh for OSOR.
Film: A Comedian in a Syrian Tragedy
Participants' experiences
"I expected to go to many lectures, but it turned out that the academy gave a lot of space to participants to network and to attend other IDFA programs. The sessions were not a lecture, but an experience-sharing from master, which I found very inspiring for filmmakers better than being taught."
"My expectations were to meet with producers to present my project, my first feature-length documentary in progress, and I think I achieved my goal."
"I didn't know what to expect but I was so overwhelmed by just how amazing the program was – so well organized and so useful. Felt very privileged to be a part of it.
IDFA  and  the  Lutfia  Rabbani  Foundation  will continue  their  partnership  with  a  collaborative screening mid 2020 as a way to contribute to Euro-Arab dialogue by means of film and debate.