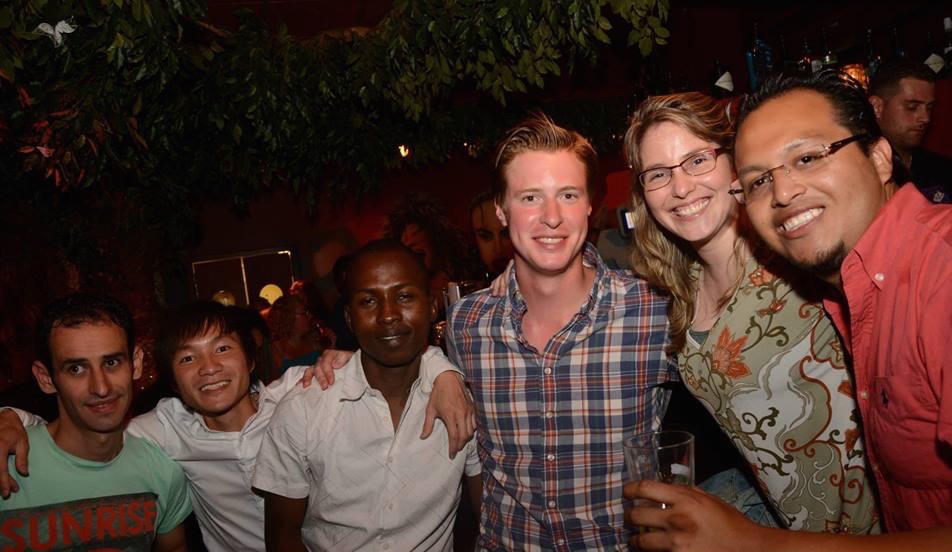 Tarek's experience at the 'The Hague Summer School'
Vreede Scholar 2015
My name is Tarek, I was born in Kuwait from Syrian parents and I did my undergraduate studies at the department of law in the Kuwait University. For my postgraduate studies I moved to France. In Bordeaux I did my first Master in International European Law, whereupon I moved to Toulouse to do my second Master in International European Comparative law with focus on competition law. In 2014 I moved to Marseille to start a PhD at Aix Marseille University. I am now working on my PhD.
The title of my research is "The interaction between public and private antitrust enforcement – comparative study between European and American antitrust legal system".  Private enforcement of antitrust law is growing up in Europe, therefore conflict of laws and conflict of jurisdiction are being important topics for researchers.
I was looking forward to do private international law summer courses at the Hague Academy of International Law. I succeeded to obtain a scholarship from the Luftia Rabbani Foundation, that gave me the opportunity to visit the Hague in the summer of 2015.
The Hague Academy of International Law has been created more than 85 years ago, as something idealistic to bring people together by organizing a forum and high quality Courses of Public and Private International Law.
This Academy has been surrounded by the most important international organizations such as the International Criminal Court, the Hague Conference, The International Court of Justice, the International Criminal Tribunal of former Yugoslavia, and the Special Tribunal for Lebanon. The presence of these prestigious bodies makes The Hague one of the most important diplomatic and judicial cities in the world.
When I arrived in The Hague, and started to follow the classes, it drove me to get in touch with leading scholars from all around the world. The opportunity at the 'the Hague Academy' allowed me to strengthen my knowledge in the topic and will definitely help me in my future career.  It was a very interesting experience, especially since we were from 80 different nationalities, all in the same hall.
This beautiful adventure really strengthens the discussion between people from all over the world and discovering at the end that all of us, wherever where we come from, carry the same objectives, same dreams and same feelings.
It makes me respect the noble aims of the Luftia Rabbani Foundation more and more