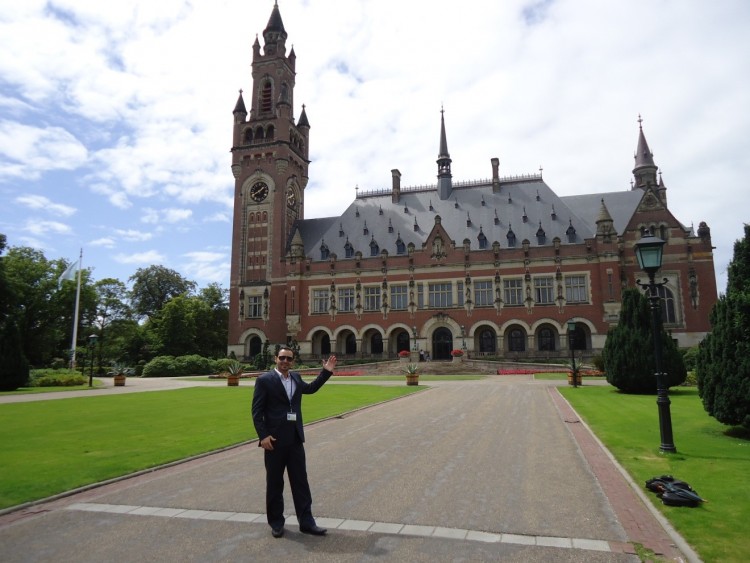 I have affected some people and I have been affected by others
Vreede scholar, 2011
My first day in the Netherlands was marked by the confrontation of a completely new country, and the experience of all four seasons over the course of about twelve hours. I was so impressed by the nature, the mixture of modern and historical buildings, and their seemingly peaceful coexistence in the city of Den Haag.
I was surprised by how well people on the street spoke English, and how eager they were to help, even with simple things like when I asked for directions.
The first day of the course, I couldn't wait to meet the different, highly qualified professionals in the subject of Public Inernational Law, as well as all the interesting participants from all over the world. In the first week alone, I was lucky enough to meet the Mayor of Den Haag as well as the ambassador of the Sultanate of Oman to the Netherlands, who told us all about the nature of his work at the embassy. I also met Mr. Salim Rabbani, the chairman of the Lutfia Rabbani Foundation.
In terms of the program at the Academy, I gained a much better insight in the field of Public International Law, in which I hope to obtain an MA in the near future. This area of discourse was represented by the lecturers and seminars, which were designed to help us understand different aspects of the international law such as the Human Rights, International agreements, United Nation issues. We were also encouraged to gain some practical experience by visiting the International Criminal Court and many other organizations in The Hague.
We also explored the Netherlands a bit, with trips to modern cities such as Amsterdam and Rotterdam as well as ancient cities such as Leiden and Delft.
Finally, I would heartedly thank the Rabbani Foundation who has given me this valuable opportunity to attend these sessions and meet professional people who add a lot to my expertise. I have affected some people and I have been affected by others as well. This visit has also opened my eyes about how to consider and understand different ways of thinking. Now, I feel strongly motivated to pursue my post-graduate study in one of the Netherlands' universities as I am practically convinced about the knowledge that I can gain there.