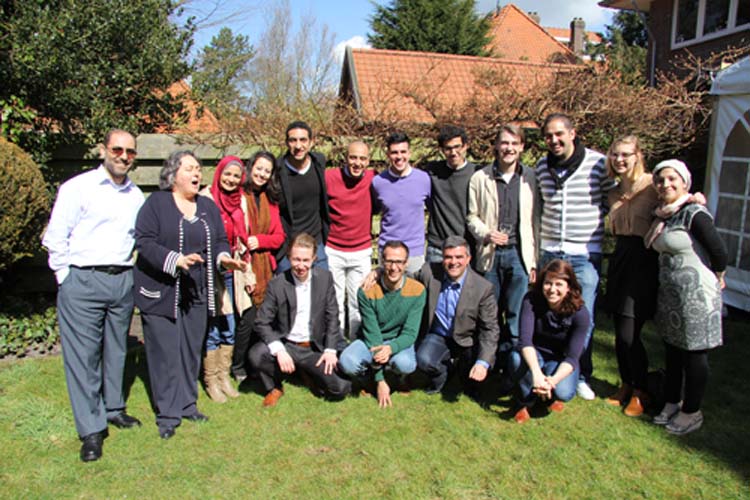 A festival of learning and intellectualism
Edward Saïd Study week, 2013
It was such a fascinating experience. Two things, I suppose, thrilled me while I was there: the brilliant people I met in this study week and the impressive academic discussions we had.
During the study week, I learned a lot from meeting other Palestinian students,  with whom discussed tre of Palestine. We also looked at  how we can put forward real plans and projects through which we would be better able to raise voices, hopes, dreams and ideas on what went and still is going wrong in the Palestine-Israeli conflict. Speaking and interacting with Dutch students was a rich experience in itself. We also had conversations with the Dutch students about the Israeli-Palestinian conflict and I hope that we were able to help increase their knowledge on the subject. During the conference days, the intellectual experience was no less rich. I liked the idea that we were given the platform to express our views on various issues, especially the issue of Palestine, in front of leading world intellectual figures. The very fact that Robert Young, Etienne Balibar and Rosi Braidotti were sitting and listening to my presentation was a special privilege for me
I left the conference with special joy filling my heart and mind that I made it to this festival of learning and intellectualism. I came back to the university where I study. A week later, I was asked to give a research presentation in which I began like this: "I have just returned from a gathering from which I was greatly inspired while I was writing my research paper. The Edward Said Study Week and Conference was a fleeting but unforgettable moment, a moment of intellectual renaissance". Yes, I am happy I made it to this conference.
Mohammad Sakhnini
PhD Candidate in the English Literature Department at the University of Exeter.
UK, Exeter
29/5/2013