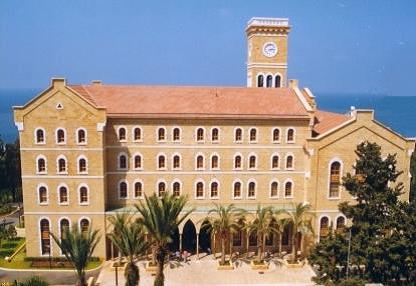 From Utrecht to Beirut: Huda's semester abroad at the American University of Beirut
Travel scholar, 2013
Huda Al Azhari studied abroad at the American University of Beirut for the Spring Semester in 2011. She was granted 2,000 euro as a travel scholarship. Here are some excerpts from the reports of her travels:
"The combination of East and West has always been a key aspect I wanted to experience in my studies, and AUB was the perfect place to find a bridge between those two worlds.  It took a few days to adapt to my new environment after I arrived: registering for my classes, getting a feel for the school and its students characterized those first few days of my trip.  The courses I ended up taking were:  Intermediate Arabic for Foreigners; Islamic, Medieval and Renaissance civilizations; Advanced Academic English and Arab Israeli Conflict. I was really surprised by the advanced level of education of all courses and I had to make a huge effort to meet the educational requirements…
"I was taught Arabic by an American professor (speaking of contradictions!),  had a Lebanese member of parliament as my political science professor and studied Islamic  philosophy under  a Christian Protestant professor, who I was later able to visit at his school of theology in Beirut itself. When I look back at the courses and the teachers, I realize how much they helped me learn and grow, both personally and academically, and just how much they broadened my view of both the Western and Eastern world.
"The AUB community is more than just the courses available. The very diverse student body, the different clubs with their activities, the trips through the country, all provided great ways to learn more about Lebanon. During my time at AUB, I met students from every different background imaginable. I learned that despite all the political and social differences, the Lebanese share a deep love for their breathtaking country.
"In my opinion it is extremely important to keep supporting cultural and academic exchanges between the Western world and the Arab world to increase mutual understanding between the two regions. Together, we can learn how to make the world a better place."